I went to law school with a goal of helping others. I am pleased to help veterans and their family members obtain benefits earned during military service.
Robert W. Legg
---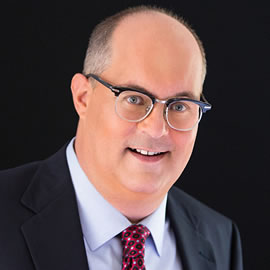 In 1996 I accepted a position with the Board of Veterans' Appeals (Board) in Washington. There I drafted tentative decisions for Veterans Law Judges. Beginning in 2002 I represented VA's interests at the Veterans Court. I left VA in 2005 after more than 9 years of service to open my own practice representing veterans and their families at the Veterans Court and before VA.
Since 2005 I have made a real difference in my clients' lives. Most had struggled in their attempts to obtain benefits from VA, benefits they deserved. Because of my success, my clients did not worry about becoming a financial burden to their children.
Education

J.D. Syracuse University College of Law
B.A. Cleveland State University

Bar Memberships

West Virginia State Bar
U.S. Court of Appeals for Verterans Claims
My Practice
---
I spent 6 years working at the Board of Veterans' Appeals (Board), writing decisions for various Board Members, now called Veterans Law Judges. In 2002 I transferred to VA's Office of General Counsel, where I represented VA's interests at the Veterans Court for a little more than 3 years. In 2005, I left VA and opened up my solo practice representing veterans and their dependents.
VA claims have become very complicated over the past few years. Because of this, I spend a large amount of time on cases. I do not employ paralegals or case workers, and I do not refer work to others to "handle" - all legal work, from interviewing clients and potential clients, to factual investigation, is done by me. I do not perform other legal work - no Social Security, no divorce work, no criminal defense. I only handle VA claims.
VA benefits vary case-by-case, and are not subject to tax. This is not free money, but rather assistance to veterans whose lives were disrupted as a result of a service connected injury or disease. It is assistance from a grateful and wealthy nation to those who served and were injured as a result of service.